Who is Sean James Bradley ?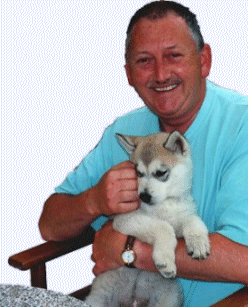 Throughout my life, l have always been aware that I was guided. So much so that at the age of 16, I entered a monastic community as a novice and trained in nursing, becoming a professed nursing monk. That job took me to various parts of the world, giving of my talents and serving my community.
Through my life long contact with angels my aim is to raise awareness about angels and their beneficence towards mankind and the animal kingdomm
I believe that each individual is unique and special to the Creator and the Angels. Because each of us has been blessed and singled-out for a specific task it is important that we understand and not be afraid of our angels. Fear is a powerful negative force that often separates us from receiving angelic love and light-energy into our lives.